UPGRADE gathers together leading European and an American scientist in field of precision gene therapy. Together, this consortium has the unique expertise to create innovative tools to expand efficacy and safety of gene targeting technologies, convert viral-vectors to specifically target cell types and decreased immunogenicity of novel AMP.
The participants of UPGRADE have been selected from across Europe and USA to provide complementary expertise and resources that will be required to address each of the key objectives outlined in the work programme and reach full impact of this project.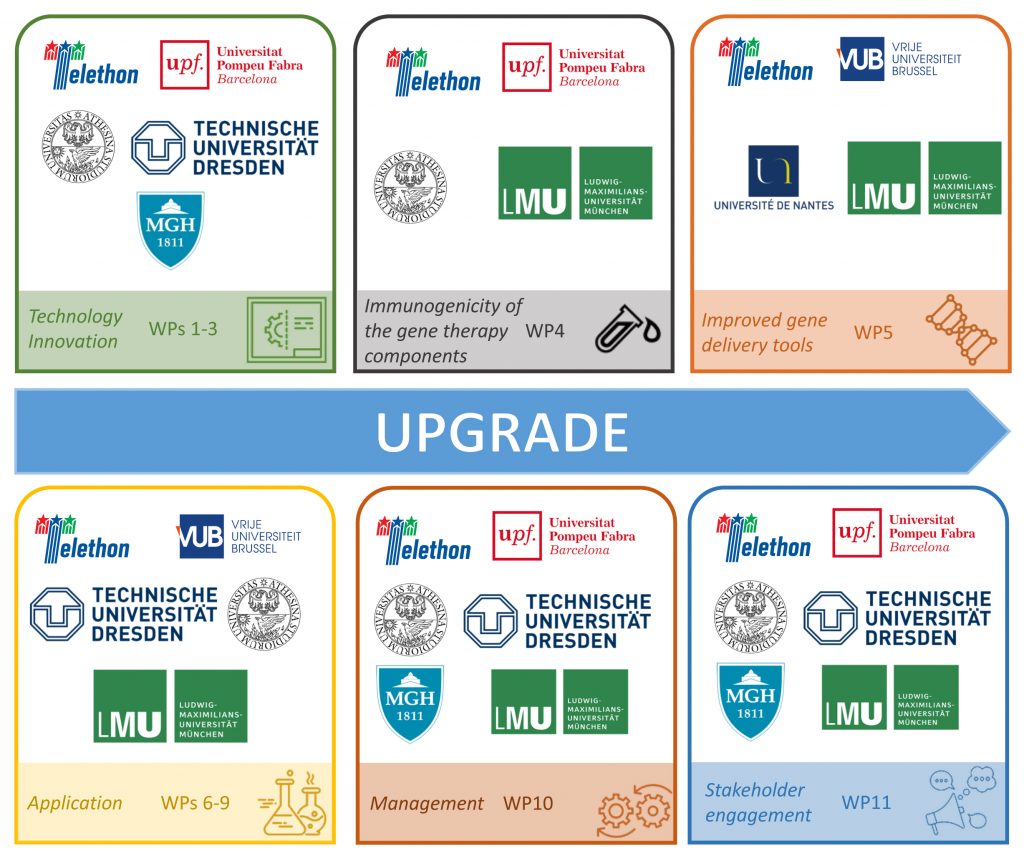 The full list of partners can be found here.